About Me
Meet Tenesha Brooks, LICSW, LCSW
Mom, Therapist, and Your Biggest Fan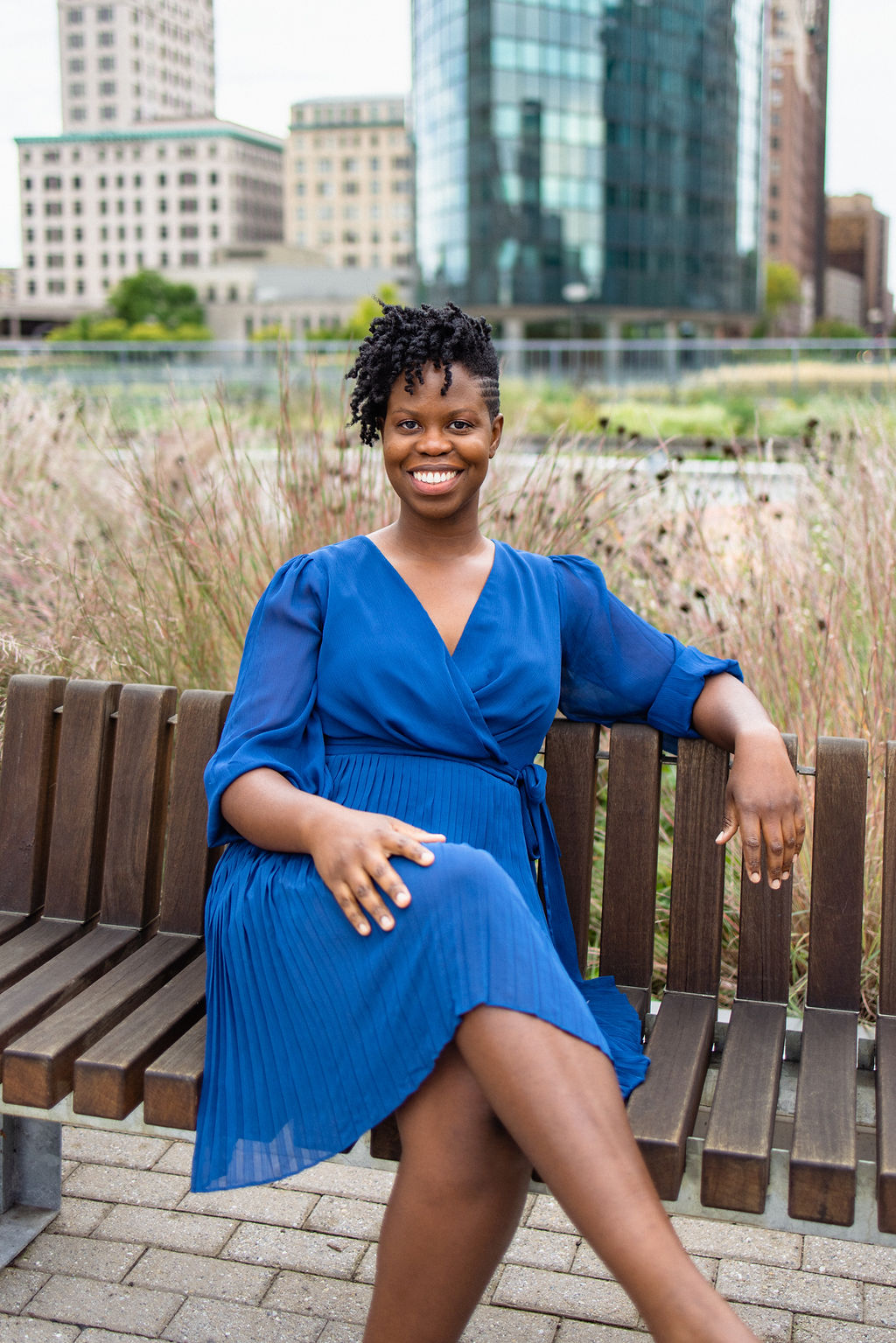 Hi! I'm Tenesha Brooks, Licensed Independent Clinical Social Worker. If you are feeling like you're not good enough and wonder if you will ever get it right, I get it. I used to think I had it all together until I got married, moved to a new state, and left a long-term job, all in one year. The sense of control and stability I once had were gone. In its place were confusion, doubt, and worry.
As a therapist, I have helped many people who struggled to find their footing when they felt out of place. Living through those transitions is what inspired me to make it my life's work.
It is so hard to function when you don't feel like yourself. That's why I help Black professional women to reclaim their sense of self in the midst of toxic, unsupportive work and academic environments. This is why I help graduate students feel empowered to go to office hours when they are struggling.
Whether it's a recent move, contemplating a career change, or transitioning to a new position, we will navigate your challenging life transition with hope, courage, and purpose.  Instead of feeling like everything is falling apart, I will help you regain the confidence to be the best version of yourself and show up 100% in all areas of life.
In therapy, we will explore the thoughts that are weighing you down and figure out how to reach your goals of happiness and stability. If desired, I am able to incorporate Christian faith perspectives into our work together.
You can expect to be supported, challenged, and held, at a time when you need it the most.
Bachelor of Science in Family Studies at Andrews University, Berrien Springs, Michigan
Master of Social Work at Boston University, Boston, Massachusetts
Licensed Independent Clinical Social Worker, Massachusetts, #117221
Licensed Clinical Social Worker, Connecticut, #10384

It's time to feel like yourself again.
Schedule a free 15-minute consultation where I can learn more about you and we'll see if working together is a good fit for your needs.